Why Choose Metal Free Dental Implants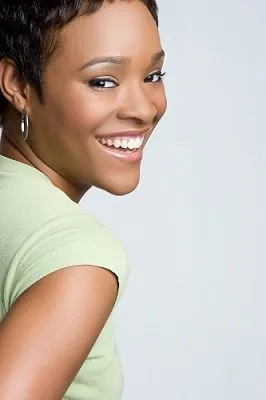 Whether you are just getting a routine cleaning or you are getting a dental implant to replace your missing teeth, you want quality dental care you can always trust. Here at Dental Implant and Laser Surgical Specialists we pride ourselves on providing safe, effective restorations that look as natural as possible. No one should be able to tell that you have a dental implant. That's why we are proud to offer metal-free dental implants. This revolutionary restoration's tooth-colored appearance offers more aesthetic value than its metal counterpart.
There are a host of benefits that come with choosing metal-free dental implants. Besides the obvious cosmetic benefit of having a tooth-colored restoration compared to a metal one, these tooth-colored dental implants are not only biocompatible with both hard and soft tissues within the mouth but they won't cause allergic reactions (which can sometimes occur with metal implants).
Metal dental implants are typically made from titanium that, while durable, can sometimes cause gray visible lines if you have receding gums. This is where metal-free dental implants offer that invisible advantage that won't cause unsightly gray lines around the gum line.
Not only this, but metal-free implants also boast lower plaque buildup. While you will still need to make sure you are doing your part when it comes to brushing and flossing your implant thoroughly, it's a comfort to know that metal-free implants are less likely to draw plaque than metal implants.
Metal-free dental implants offer patients who can't tolerate metal restorations the opportunity to still replace their missing tooth or teeth with a restoration that is durable, trustworthy and could last a lifetime. Since metal-free implants consist of one piece rather than two (metal implants often require a metal post and then an attached abutment, which helps connect the crown to the implant), making sure they are placed into the jawbone in the proper position is critical.
This is why you want to turn to our dental implant specialists who have received thorough and comprehensive professional implant training to ensure that they always provide you with trustworthy and precise care to get your smile back on track. Don't let tooth loss win. Turn to metal-free implants to restore your oral health and your confidence.
Want to learn more about Metal Free Dental Implants from Dental Implants & Laser Surgical Specialists? Call our Tustin, CA periodontal office at (714) 730-3746 today to book an appointment
We also offer periodontal treatments to residence of Orange County, CA & Orange, CA & Santa Ana, CA & Irvine, CA