Cold Sore Treatment in Tustin, Orange, Orange County, Santa Ana, & Irvine, CA
Effective Cold Sore Treatment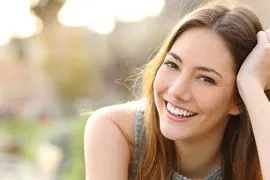 It can be embarrassing when a cold sore (also known as a fever blister) rears its ugly head. Even if you try to cover it up you know it's still noticeable. If you are someone who deals with this issue rather frequently then you may be looking for ways to reduce the frequency and severity of your symptoms. Cold sores, which are caused by the herpes simplex virus, can never be cured; however, this doesn't mean that you can't manage your symptoms. The experts at Dental Implant and Laser Surgical Specialists can help.
We know that cold sores go away on their own and can be soothed with over-the-counter creams and remedies; however, cold sore laser treatment may be able to reduce the length of the outbreak by a couple of days. While that might not seem significant, the less time you spend dealing with the unpleasant tingling and pain of a cold sore the better.
Another benefit to this treatment is that if you can feel symptoms of cold sore brewing, getting laser treatment right away could actually prevent an outbreak. People who experience frequent cold sores often recognize that telltale tingling of a soon-to-be outbreak. When this happens, it's time to give us a call so that we can schedule you for laser therapy right away. Of course, if the sore has already appeared, laser treatment can be one of the most effective ways to alleviate your symptoms and make the cold sore more manageable.
Most people hate spending hours in the doctor's office for treatment and here at Dental Implant and Laser Surgical Specialists, we know that you lead busy lives and that time is precious. The great news is that cold sore laser treatment only takes a couple of minutes, it's painless and it doesn't even require anesthesia. Plus, you'll notice immediate relief after the treatment is over.
After getting laser treatment to tackle your cold sores, you'll begin to notice that breakouts will appear less often and symptoms will be less severe, which can be a great comfort for someone who deals with painful cold sores.
Learn more about cold sore treatment from Dental Implants & Laser Surgical Specialists
By calling our Tustin, CA office at (714) 730-3746 today to book an appointment.
We also offer periodontal treatments to residence of Orange County, CA & Orange, CA & Santa Ana, CA & Irvine, CA