Posts for: March, 2018
By Dental Implant and Laser Surgical Specialists
March 28, 2018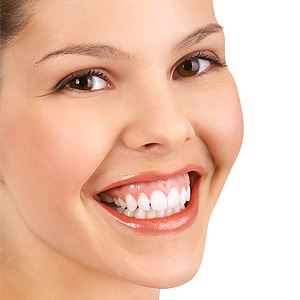 A "gummy" smile, in which the upper gums are too prominent, is a common condition. There are several causes for gummy smiles — determining which one is the first step to having your appearance changed.
Although perceptions vary from person to person, most dentists agree a gummy smile shows 4 mm or more of gum tissue, and the amount is out of proportion with the length of the crown (the visible tooth). Teeth normally erupt through the gums during childhood and continue development until early adulthood, shrinking back from the tooth until stabilizing in place.
This typically produces a crown length of about 10 mm, with a "width to length" ratio of about 75-85%. But variations can produce differences in the relationship between teeth and gums and the width to length ratio of the teeth. The teeth may appear shorter and the gums more prominent. Worn teeth, caused by aging or grinding habits, may also appear shorter.
If tooth to gum proportionality is normal, then the cause may be upper lip movement. When we smile, muscles cause our lips to retract 6-8 mm from the lip's resting position. If the amount of movement is greater (meaning the lip is hypermobile), it may show too much of the gums. The upper jaw can also extend too far forward and cause the gums to appear too prominent.
There are a number of ways to improve gummy smiles, depending on the cause. Periodontal plastic surgery known as crown lengthening removes and reshapes excess gum tissue to reveal more of the tooth. Lip hypermobility can be reduced with Botox injections (to paralyze the muscles) or in some cases with surgery to reposition the muscle attachments. Orthognathic surgery can be used to surgically reposition an overextended upper jaw. Other cosmetic enhancements such as orthodontics, bonding or porcelain restorations can also prove effective.
The first step is to obtain an accurate diagnosis for your gummy smile. From there, we can devise the best treatment approach to bring your smile back into a more attractive proportion.
If you would like more information on minimizing a gummy smile, please contact us or schedule an appointment for a consultation. You can also learn more about this topic by reading the Dear Doctor magazine article "Gummy Smiles."
By Dental Implant and Laser Surgical Specialists
March 13, 2018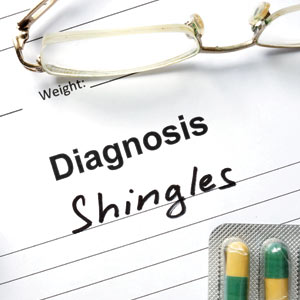 It may begin as an itching or burning feeling on your skin, followed by numbness or sensitivity to touch. But then you develop a painful red rash that forms crusty lesions. Fever and fatigue may follow.
These are the common symptoms for a form of chicken pox called shingles, a contagious disease from the human herpes group of viruses. While anyone can contract the shingles virus, it most often lies dormant in a person's nervous system for decades after an earlier bout of chicken pox. It then breaks out (sometimes repeatedly), usually in patients over fifty.
A shingles outbreak can be miserable. It could also affect your dental care, especially if you have a rash on your face and neck. Here are 3 things you should do if you have shingles in regard to your dental care and overall health.
Tell your dentist you have shingles. A shingles outbreak is highly contagious in its early stages and can spread from direct contact with blisters or through airborne secretions from the infected person's respiratory system. Even a simple teeth cleaning (especially with an ultrasonic device) at this stage could spread the virus to staff and other patients. So inform your dentist if your appointment coincides with an outbreak—it may be necessary to re-schedule your visit.
Start antiviral treatment as soon as possible. If you're diagnosed with shingles, more than likely your doctor or dentist will recommend immediate antiviral treatment (typically acyclovir or famciclovir) within 3 days of symptom onset. This can help speed up healing, alleviate pain and possibly prevent more serious complications.
Get the shingles vaccine. Of course, you don't have to wait for shingles to occur—there is an effective vaccine that could help prevent an outbreak. If you've had chicken pox (over 90% of American adults have) or you're over sixty with or without previous chicken pox, the U.S. Centers for Disease Control recommends you get vaccinated.
If you would like more information on shingles and how it may affect your dental health, please contact us or schedule an appointment for a consultation.