Posts for tag: bone grafting
By DENTAL IMPLANT AND LASER SURGICAL SPECIALISTS
June 12, 2018
The teeth in your mouth are held in place by dense bone inside of your gums. Your dentist can look at the condition of the bone tissue by
viewing an X-ray of your teeth. After tooth loss, that tissue weakens and starts to recede. If you're a candidate for dental implants, a dentist at Dental Implant and Laser Surgical Specialists in Tustin, CA, and serving Orange County, may suggest a bone grafting treatment first.

What Is Bone Grafting?
Bone grafting is a dental procedure that helps renew, restore, and strengthen bone tissue hidden inside of the gumline. Your dentist uses bone tissue that has been harvested from other areas of your mouth (called Autograft bone) or from a donor source (Allograft). The bone tissue will begin to regenerate and strengthen as healthy cells enter the area and replicate themselves. After a few months of healing, your Orange County and Tustin dentist will check the bone density again.

Reasons for Bone Grafting
Bone grafting is sometimes used in periodontal therapies to restore bone loss caused by gum disease. Patients sometimes need a bone grafting procedure right after an extraction appointment to maintain their facial structure. One of the most common applications is to shore up the bone in advance of getting a dental implant. You need plenty of strong tissue to hold onto the implant device. The goal is to have it stay rooted for as long as possible to avoid the need to redo the procedure in the future.

More Details About Bone Grafting
Bone grafting helps patients who otherwise would not be good candidates for certain procedures, like dental implantation. It is a straightforward surgical appointment requiring local anesthesia. For fast healing after the procedure, patients must eat better foods, avoid irritating the sutured area, avoid potentially caustic antiseptic agents, and quit using tobacco products.

Stronger, Healthier Bone Tissue
Your dentist can help your bone tissue regenerate with a bone grafting procedure. Contact the Dental Implant and Laser Surgical Specialists in Tustin, CA, and serving Orange County, at (714) 730-3746 today for an appointment with Dr. Ramyar Elyassian.
By Dental Implant and Laser Surgical Specialists
November 12, 2017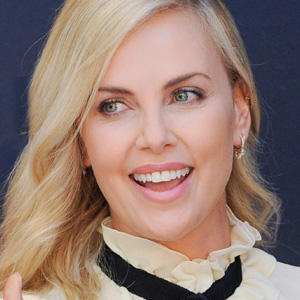 When they're introducing a new movie, actors often take a moment to pay tribute to the people who helped make it happen — like, you know, their dentists. At least that's what Charlize Theron did at the premiere of her new spy thriller, Atomic Blonde.
"I just want to take a quick moment to thank my dentists," she told a Los Angeles audience as they waited for the film to roll. "I don't even know if they're here, but I just want to say thank you."
Why did the starring actress/producer give a shout-out to her dental team? It seems she trained and fought so hard in the action sequences that she actually cracked two teeth!
"I had severe tooth pain, which I never had in my entire life," Theron told an interviewer from Variety. At first, she thought it was a cavity — but later, she found out it was more serious: One tooth needed a root canal, and the other had to be extracted and replaced with a dental implant — but first, a bone grafting procedure was needed. "I had to put a donor bone in [the jaw] to heal," she noted, "and then I had another surgery to put a metal screw in there."
Although it might sound like the kind of treatment only an action hero would need, bone grafting is now a routine part of many dental implant procedures. The reason is that without a sufficient volume of good-quality bone, implant placement is difficult or impossible. That's because the screw-like implant must be firmly joined with the jawbone, so it can support the replacement tooth.
Fortunately, dentists have a way to help your body build new bone: A relatively small amount of bone material can be placed in the missing tooth's socket in a procedure called bone grafting. This may come from your own body or, more likely, it may be processed bone material from a laboratory. The donor material can be from a human, animal or synthetic source, but because of stringent processing techniques, the material is safe for human use. Once it is put in place your body takes over, using the grafted material as a scaffold on which to build new bone cells. If jawbone volume is insufficient for implants, it can often be restored to a viable point in a few months.
Better yet, when grafting material is placed in the tooth socket immediately after extraction, it can keep most of the bone loss from occurring in the first place, enabling an implant to be placed as soon as possible — even before the end of a movie's shooting schedule.
Will Atomic Blonde prove to be an action-movie classic? Only time will tell. But one thing's for sure: When Charlize Theron walks down the red carpet, she won't have to worry about a gap in her smile.
If you have questions about bone grafting or dental implants, please contact our office or schedule a consultation. You can read more in the Dear Doctor magazine articles "Dental Implant Surgery" and "Immediate Dental Implant."
By DENTAL IMPLANT AND LASER SURGICAL SPECIALISTS
June 02, 2017
Bone grafting is usually done in order to restore the bone to its previous form, before gum disease, trauma or tooth loss damaged your
teeth. The procedure also helps maintain bone structure after tooth extraction too. Restoring and maintaining facial bone structure is important for many reasons and bone grafting in Tustin, CA, is easily achieved by our periodontal laser specialist, Dr. Ramyar Elyassian, who also serves the Orange County area.
About Bone Grafting
Bone grafting procedures help place a framework of material where the missing bone once used to be located. This allows cells to enter and start the important rebuilding process. Over a period of time, cells will remodel the graft material into functioning bone for a patient. This procedure is especially important for those that are looking to have dental implants planted in their mouth and don't' have the proper jaw bone density to handle the healing process well.
Bone grafting material comes from many places such as places in the patient's body and transplanted to the desired place. Good graft material contains the patient's actual cells and has no risk of transmitting disease. Bone grafting in Orange County and Tustin is a readily available treatment and doesn't require a second surgical site. It has been proven to be effective in patients of all ages. Not only in its success, but also in its safety. Ultimately, once the bone graft is complete, the rest of the dental implant surgery can proceed successfully. This procedure is a bridge in order to a brand a new and improved smile.
To learn more about bone grafting in Orange County and Tustin, CA, schedule an appointment with our experienced and professional Dr. Elyassian today by calling 714-730-3746. He is ready and willing to examine your teeth, thoroughly, in order to determine whether or not bone grafting is a viable treatment option for you. He is just a phone call away.