Posts for: December, 2020
By Dental Implant and Laser Surgical Specialists
December 21, 2020
During this time of year, many of us dust off traditional family recipes and make our favorite holiday treats. There is, however, a small price to pay for all that nostalgic goodness in the shape of a few extra pounds to deal with in the new year. We may also be increasing the risk for something even more unpleasant: tooth decay.
The main cause, of course, is a certain carbohydrate integral to many holiday goodies: sugar.  We humans love it, but so do oral bacteria that readily devour any sugar lingering in our mouth after eating. This fuels bacterial reproduction, which in turn increases the production of acid that softens tooth enamel.
There are a number of strategies you can follow to reduce this effect. You can remove sugar completely from your holiday preparations—and risk family and friends "voting you off the island." Or, you can try these tips for easing the impact of holiday sugar on your dental health.
Look for ways to reduce sugar. Just because you're not throwing the sugar bowl out the window doesn't mean you have to go all out using it. Instead, try to modify older recipes (or look for newer versions) to decrease the amount of sugar in candies and baked goods. You may also consider alternative sweeteners like sucralose that tolerate high baking temperatures.
Balance savory with sweet. Not all holiday treats need to be sweet—you can add items that take advantage of more savory seasonings. For example, try offering up popcorn with a sprinkling of cinnamon or other holiday spice, or a creative assortment of cheeses (which in turn promote saliva flow to neutralize acid).
Combine treats with mealtimes. Continuous snacking may be part of the holiday tradition, but it can also raise the risk for tooth decay. Acidity increases when we eat, but saliva normally neutralizes it within thirty minutes to an hour. However, saliva can get overwhelmed during continuous snacking, resulting in longer periods of high acidity that damages tooth enamel. Instead, try to combine snack times with mealtimes.
Don't neglect your oral hygiene. Even though things can get hectic during the holidays, make a point of keeping up daily brushing and flossing. Regular hygiene keeps dental plaque, a thin film of harmful bacteria and food particles (including sugar), from building up on your teeth. Reducing plaque lowers your overall decay risk. Attention to oral health through your day-to-day dental hygiene routine along with regular professional cleanings and checkups is the best thing you can do to avoid dental disease.
The holidays should be a joyous time for you and your family. They can also be a healthy time for your teeth and gums, if you minimize the role of sugar in your holiday treats.
If you would like more information about boosting your dental health, please contact us or schedule a consultation. To learn more, read the Dear Doctor magazine articles "Nutrition & Oral Health" and "The Bitter Truth About Sugar."
By Dental Implant and Laser Surgical Specialists
December 09, 2020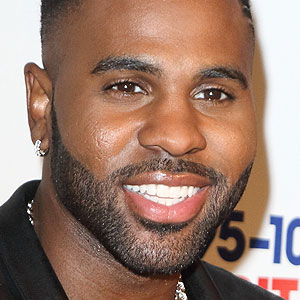 We're all tempted occasionally to use our teeth in ways that might risk damage. Hopefully, though, you've never considered anything close to what singer, songwriter and now social media persona Jason Derulo recently tried in a TikTok video—attempting to eat corn on the cob spinning on a power drill. The end result seemed to be a couple of broken front teeth, although many of his followers suspected an elaborate prank.
Prank or not, subjecting your teeth to "motorized corn"—or a host of other less extreme actions or habits—is not a good thing, especially if you have veneers, crowns or other dental work. Although teeth can withstand a lot, they're not invincible.
Here, then, are four things you should do to help ensure your teeth stay healthy, functional and intact.
Clean your teeth daily. Strong teeth are healthy teeth, so you want to do all you can to prevent tooth decay or gum disease. Besides semi-annual dental cleanings, the most important thing you can do is to brush and floss your teeth daily. These hygiene tasks help remove dental plaque, a thin biofilm that is the biggest culprit in dental disease that could weaken teeth and make them more susceptible to injury.
Avoid biting on hard objects. Teeth's primary purpose is to break down food for digestion, not to break open nuts or perform similar tasks. You should also avoid habitual chewing on hard objects like pencils, nails or ice to relieve stress. And, you may need to be careful eating apples or other foods with hard surfaces if you have veneers or composite bonding on your teeth.
Wear a sports mouthguard. If you or a family member are regularly involved with sports like basketball, baseball/softball or football (even informally), you can protect your teeth from facial blows by wearing an athletic mouthguard. Although you can obtain a retail variety in most stores selling sporting goods, a custom-made guard by a dentist offers the best protection and comfort.
Visit your dentist regularly. As mentioned before, semi-annual dental cleanings help remove hidden plaque and tartar and further minimize your risk of disease. Regular dental visits also give us a chance to examine your mouth for any signs of decay or gum disease, and to check on your dental health overall. Optimizing your dental health plays a key part in preventing dental damage.
You should expect an unpleasant outcome involving your teeth with power tools. But a lot less could still damage them: To fully protect your dental health, be sure you practice daily oral care, avoid tooth contact with hard objects and wear a mouthguard for high-risk physical activities.
If you would like more information on caring for your cosmetic dental work, please contact us or schedule a consultation. To learn more, read the Dear Doctor magazine articles "Porcelain Veneers" and "An Introduction to Sports Injuries & Dentistry."