Posts for: January, 2020
By Dental Implant and Laser Surgical Specialists
January 13, 2020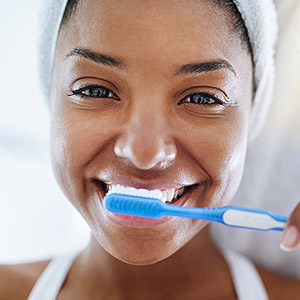 Henry Ford famously said a customer could have any color they wanted on their Model T "as long as it was black." Those days are over—today's cars and trucks come with a slew of options, and not just their paint color.
There's something else with a wide array of possible options: your choice of toothbrush. Your local store's dental care aisle has dozens of toothbrushes in a myriad of sizes, shapes and features. And many promise better hygiene outcomes because of their unique design.
It's enough to make your head spin. But you can narrow your search for the right toothbrush— just look for these basic qualities.
Bristle texture. At this all-important juncture between brush and teeth, softer-textured bristles are better. That might sound counter-intuitive, but soft bristles are just as capable at removing bacterial plaque, that sticky tooth film most responsible for dental disease, as stiffer bristles. Stiffer bristles, on the other hand, can damage gums and cause recession. Also, look too for rounded bristles (gentler on the gums), and multi-leveled or angled ones for better access around teeth.
Size and shape. Toothbrushes come in different sizes because, well, so do mouths. Look, then, for a brush and bristle head that can comfortably reach all the teeth in your mouth. If you have problems with manual dexterity, choose a brush with larger grip handles. A brush that's comfortable to use and easy to handle can make your brushing more effective.
ADA Seal of Acceptance. The American Dental Association tests hygiene products like toothbrushes. If they pass the association's standards, the manufacturer includes the ADA Seal of Approval on their packaging. Not all submit their brushes for this evaluation, so the seal's absence doesn't necessarily mean a brush is of low quality. The seal, though, does tell you the product passes muster with dental professionals.
It often takes a little trial and error to find the right brush, but since you should change yours out every six months, it's a small price to experiment. And, no matter how great the brush, it's only as good at removing plaque as the hand that holds it. So, be sure you learn proper brushing techniques—that and the right brush will keep your teeth and gums healthy.
If you would like more information on choosing the right toothbrush, please contact us or schedule an appointment for a consultation. You can also learn more about this topic by reading the Dear Doctor magazine article "Sizing Up Toothbrushes."
By Dental Implant and Laser Surgical Specialists
January 03, 2020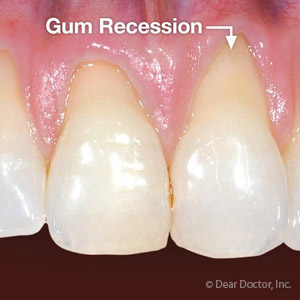 Although your smile wouldn't be the same without them, there's more to your gums than their looks. Besides helping to hold your teeth in place, they're also an important protective barrier for their roots.
Unfortunately, gums aren't immune to disease, especially periodontal (gum) disease. This bacterial infection, triggered by built-up dental plaque on teeth due to insufficient oral hygiene, can cause the gum tissues to detach from teeth and shrink back (recede). This can make your teeth more sensitive to hot or cold foods and beverages, as well as put them at even greater risk for tooth decay.
To treat gum recession, our first priority is to stop any ongoing gum disease through aggressive plaque removal. Depending on severity, this could require clinical procedures like scaling or root planing to remove plaque and tartar (hardened plaque deposits) at or below the gum line. This is especially crucial for improving gum tissue healing and stimulating potential reattachment.
Revitalizing gum tissues this way naturally has a better chance of occurring if we're able to prevent recession before it reaches the roots. If that does happen and we have sufficient gum tissue attachment remaining, we may need to give the gum tissue a helping hand through gum grafting surgery. There are a number of techniques depending on the circumstances, but they all use either tissue from another location in the patient's mouth or prepared tissue from another human donor. This type of surgery requires great skill and expertise, not to mention an aesthetic sense, to achieve a result that's both functional and attractive.
Other than daily brushing and flossing, the most important thing you can do for gum health is to see us as soon as you notice any signs of gum problems like swelling, bleeding or tooth sensitivity. The sooner we can diagnose and begin treating the problem, the less likely any gum recession will have a long-term impact on your health.
If you would like more information on gum health, please contact us or schedule an appointment for a consultation. You can also learn more about this topic by reading the Dear Doctor magazine article "Gum Recession."