Posts for: November, 2019
By Dental Implant and Laser Surgical Specialists
November 14, 2019
A loose permanent tooth is not a good thing—and not something you should put off having examined. That's because a loose tooth could soon become a lost tooth.
How we treat it depends on its underlying cause, which could be one of two types. One is primary occlusal trauma, meaning the affected tooth has experienced accidental trauma or higher biting forces than it normally encounters. This usually happens because of teeth grinding habits.
It could also be secondary occlusal trauma. Unlike primary trauma where the supporting gums and bone may be reasonably healthy, secondary trauma occurs because these structures have been severely damaged by periodontal (gum) disease. As the gums begin to detach from a tooth and its underlying bone deteriorates, even normal biting forces can loosen it.
If gum disease is present, our first priority is to bring it under control. We do this primarily by removing all dental plaque (a thin film of bacteria and food particles that triggers the infection and sustains it) and calculus or tartar (calcified plaque). This can take several sessions and, in the case of deep infection, may require a surgical procedure.
On the other hand, if teeth grinding is the primary cause, we'll focus on minimizing the habit and its effects. One way is to create a custom-fitted guard worn to prevent upper and lower teeth from making solid contact. You may also need to improve your management of stress—another factor in teeth grinding—through medication, therapy or biofeedback.
In either case, improved periodontal health will help the gums naturally regain their strong attachment with help, if necessary, from gum tissue or bone grafting surgery. But this healing process can take time, so we may need to secure a loose tooth in the interim by splinting it to neighboring stable teeth. This usually requires bonding rigid material or metal across the back of all involved teeth or in a channel cut along the teeth's biting surfaces. In this way the more stable teeth support the loose one.
Splinting may be temporary as the mouth heals from disease or trauma and the teeth regain their stability. In some cases, though, it may be permanent. Either way, dealing promptly with a loose tooth can help ensure it'll survive—so see your dentist as soon as possible.
If you would like more information on treating loose teeth, please contact us or schedule an appointment for a consultation. You can also learn more about this topic by reading the Dear Doctor magazine article "Treatment for Loose Teeth."
By Dental Implant and Laser Surgical Specialists
November 04, 2019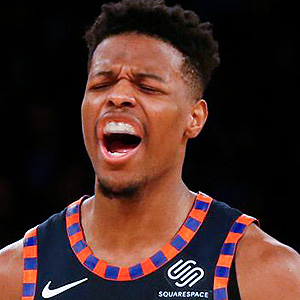 Basketball isn't a contact sport—right? Maybe once upon a time that was true… but today, not so much. Just ask New York Knicks point guard Dennis Smith Jr. While scrambling for a loose ball in a recent game, Smith's mouth took a hit from an opposing player's elbow—and he came up missing a big part of his front tooth. It's a type of injury that has become common in this fast-paced game.
Research shows that when it comes to dental damage, basketball is a leader in the field. In fact, one study published in the Journal of the American Dental Association (JADA) found that intercollegiate athletes who play basketball suffered a rate of dental injuries several times higher than those who played baseball, volleyball or track—even football!
Part of the problem is the nature of the game: With ten fast-moving players competing for space on a small court, collisions are bound to occur. Yet football requires even closer and more aggressive contact. Why don't football players suffer as many orofacial (mouth and face) injuries?
The answer is protective gear. While football players are generally required to wear helmets and mouth guards, hoopsters are not. And, with a few notable exceptions (like Golden State Warriors player Stephen Curry), most don't—which is an unfortunate choice.
Yes, modern dentistry offers many different options for a great-looking, long lasting tooth restoration or replacement. Based on each individual's situation, it's certainly possible to restore a damaged tooth via cosmetic bonding, veneers, bridgework, crowns, or dental implants. But depending on what's needed, these treatments may involve considerable time and expense. It's better to prevent dental injuries before they happen—and the best way to do that is with a custom-made mouthguard.
Here at the dental office we can provide a high-quality mouthguard that's fabricated from an exact model of your mouth, so it fits perfectly. Custom-made mouthguards offer effective protection against injury and are the most comfortable to wear; that's vital, because if you don't wear a mouthguard, it's not helping. Those "off-the-rack" or "boil-and-bite" mouthguards just can't offer the same level of comfort and protection as one that's designed and made just for you.
Do mouthguards really work? The same JADA study mentioned above found that when basketball players were required to wear mouthguards, the injury rate was cut by more than half! So if you (or your children) love to play basketball—or baseball—or any sport where there's a danger of orofacial injury—a custom-made mouthguard is a good investment in your smile's future.
If you would like more information about custom-made athletic mouthguards, please contact us or schedule an appointment for a consultation. You can learn more by reading the Dear Doctor magazine articles "Athletic Mouthguards" and "An Introduction to Sports Injuries & Dentistry."